Gardening Services in Sydney & Melbourne
We Help is a customer-friendly platform with the main aim to help everyone in Australia to find the exact cleaning or maintenance service professionals of great quality and fair prices. Today it is easy to set up the service you require and make a booking 24/7.
The gardening service here is provided by independent and trusted technicians. They are familiar with their high-level of expertise and customer support. All of them are specialized in providing professional gardening service in all areas of Melbourne and Sydney. In addition, the service includes many features among you can choose.
Vetted and Experienced Gardening Technicians Working For You
Our technicians are checked and with proven experience. Their impeccable reputation stands on sophisticated services, non-stop support and friendly teams of experts ready to help at any time. When your garden becomes overgrown or you just need to make it look neat and nice once again contact our support. As a result, a good and maintained garden will add value to the property. The variety of gardening services you will see on our page are coming with a 100% satisfaction guarantee.
Simple Way to Get a Garden Clean Up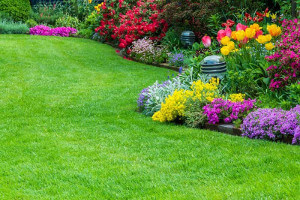 The gardening teams are trained, vetted and equipped. The tools and methods they use to brighten up gardens are the latest and are really helpful in bringing top results. The variety of options allows you to tailor the service according to your needs, plans, and visions about this part of the property. The professionals will take care of the rest.
Don't Waste Time And Book Now
For gardening services of top-quality in Australia contact We Help operators. They will kindly give you details, provide a free quote and help you arrange a visit in suitable time 24/7 on 03 8820 5439.
You can try our Gardening services in:
Abbotsford Point 2046
Abbotsbury 2176
Abbotsford 2046
Abbotsford 3067
Aberfeldie 3040
Acacia Gardens 2763
Agnes Banks 2753
Airds 2560
Airport West 3042
Akuna Bay 2084
Albanvale 3021
Albert Park 3206
Albion 3020
Alexandria 2015
Alfords Point 2234
Allambie 2100
Allambie Heights 2100
Allawah 2218
Alphington 3078
Altona 3018
Altona East 3025
Altona Gate 3025
Altona Meadows 3028
Altona North 3025
Ambarvale 2560
Annandale 2038
Annangrove 2156
Anzac Village 2173
Appin 2560
Arcadia 2159
Ardeer 3022
Armadale 3143
Armadale North 3143
Arncliffe 2205
Arndell Park 2148
Artarmon 2064
Arthurs Creek 3099
Arthurs Seat 3936
Ascot Vale 3032
Ascot Vale West 3032
Ashbourne 3442
Ashburton 3147
Ashbury 2193
Ashcroft 2168
Ashfield 2131
Ashwood 3147
Aspendale 3195
Aspendale Gardens 3195
Asquith 2077
Attwood 3049
Auburn 3123
Auburn 2144
Auburn North 2144
Auburn South 2144
Auburn West 2144
Auburn South 3122
Audley 2232
Austral 2171
Avalon 2107
Avalon Beach 2107
Avondale Heights 3034
Avonsleigh 3782
Bacchus Marsh 3340
Badger Creek 3777
Badgerys Creek 2555
Balaclava 3183
Bald Face 2221
Balgowlah 2093
Balgowlah Heights 2093
Balliang 3340
Balliang East 3340
Balls Head 2060
Balmain 2041
Balmain East 2041
Balmoral 2088
Balmoral Beach 2088
Balmoral Village 2571
Balnarring 3926
Balnarring Beach 3926
Balwyn 3103
Balwyn East 3103
Balwyn North 3104
Bangholme 3175
Bangor 2234
Banksia 2216
Banksmeadow 2019
Bankstown 2200
Bankstown Airport 2200
Bankstown East 2190
Bankstown North 2200
Bantry Bay 2087
Banyule 3084
Barden Ridge 2234
Bardwell Park 2207
Bardwell Valley 2207
Bargo 2574
Bass Hill 2197
Batman 3058
Batman's Hill 3008
Baulkham Hills 2153
Baxter 3911
Bayles 3981
Bayswater 3153
Bayswater North 3153
Bayview 2104
Beacon Cove 3207
Beacon Hill 2100
Beaconsfield 2015
Beaconsfield 3807
Beaconsfield Upper 3808
Beaumaris 3193
Beauty Point 2088
Bedford Road 3135
Beecroft 2119
Beenak 3139
Belfield 2191
Belgrave 3160
Belgrave Heights 3160
Belgrave South 3160
Belimba Park 2570
Bella Vista 2153
Bellevue 3104
Bellevue Hill 2023
Bellfield 3081
Belmore 2192
Belrose 2085
Belvedere Park 3198
Ben Buckler 2026
Bend of Islands 3097
Benloch 3435
Bennettswood 3125
Bentleigh 3204
Bentleigh East 3165
Berala 2141
Berkshire Park 2765
Berowra 2081
Berowra Heights 2082
Berowra Waters 2082
Berrilee 2159
Berrys Bay 2060
Berwick 3806
Beveridge 3753
Beverley Park 2217
Beverly Hills 2209
Beverly Hills North 2209
Bexley 2207
Bexley North 2207
Bexley South 2207
Bexley West 2207
Bickley Vale 2570
Bidwill 2770
Big Pats Creek 3799
Bilgola Beach 2107
Bilgola Plateau 2107
Birchgrove 2041
Birkenhead Point 2047
Birrong 2143
Bittern 3918
Black Rock 3139
Black Rock North 3193
Blackburn 3130
Blackburn North 3130
Blackburn South 3130
Blacktown 2148
Blair Athol 2560
Blairgowrie 3942
Blairmount 2559
Blakehurst 2221
Blaxcell 2142
Blaxland 2774
Blaxlands Ridge 2758
Bellbird 3130
Blind Bight 3980
Blues Point 2060
Bobbin Head 2074
Bonbeach 3196
Bondi 2026
Bondi Beach 2026
Bondi Junction 2022
Boneo 3939
Bonnet Bay 2226
Bonnyrigg 2177
Bonnyrigg Heights 2177
Booran Road Po 3162
Boronia 3155
Boronia Park 2111
Bossley Park 2176
Botanic Ridge 3977
Botany 2019
Bowen Mountain 2753
Box Hill 3128
Box Hill Central 3128
Box Hill North 3129
Box Hill South 3128
Bradbury 2560
Bradleys Head 2088
Braeside 3195
Brandon Park 3150
Braybrook 3019
Braybrook North 3019
Breakfast Point 2137
Brentford Square 3131
Briar Hill 3088
Brickfield Hill 2000
Brighton 3186
Brighton East 3187
Brighton North 3186
Brighton-Le-Sands 2216
Bringelly 2171
Broadmeadows 3047
Broadway 2007
Bronte 2024
Brookfield 3338
Brooklyn 3012
Brooklyn 2083
Brookvale 2100
Brownlow Hill 2570
Brunswick 3056
Brunswick East 3057
Brunswick Lower 3056
Brunswick North 3056
Brunswick South 3055
Brunswick West 3055
Bulla 3428
Bulleen 3105
Bulleen South 3105
Bullengarook 3437
Bundeena 2230
Bundoora 3083
Bungan Head 2106
Bunyip 3815
Bunyip North 3815
Burnley 3121
Burnley North 3121
Burnside 3023
Burnside Heights 3023
Burraneer 2230
Burwood 2134
Burwood 3125
Burwood East 3151
Burwood Heights 3151
Burwood Heights 2136
Busby 2168
Cabarita 2137
Cabarita Junction 2137
Cabramatta 2166
Cabramatta Heights 2166
Cabramatta West 2166
Cabravale 2166
Cadello 3442
Cairnlea 3023
Calder Park 3037
Caldermeade 3984
Camberwell 3124
Camberwell East 3126
Camberwell North 3124
Camberwell South 3124
Camberwell West 3124
Cambridge Gardens 2747
Cambridge Park 2747
Camden 2570
Camden South 2570
Camellia 2142
Cammeray 2062
Campbellfield 3061
Campbelltown 2560
Campbelltown North 2560
Camperdown 2050
Campsie 2194
Canada Bay 2046
Canley Heights 2166
Canley Vale 2166
Cannons Creek 3977
Canoelands 2157
Canterbury 2193
Canterbury 3126
Cape Schanck 3939
Caravan Head 2225
Cardinia 3978
Careel Bay 2107
Caringbah 2229
Carlingford 2118
Carlingford Heights 2118
Carlingford North 2118
Carlsruhe 3442
Carlton 2218
Carlton 3053
Carlton North 3054
Carlton South 3053
Carnegie 3163
Carnes Hill 2171
Caroline Springs 3023
Carramar 2163
Carrum 3197
Carrum Downs 3201
Carss Park 2221
Cartwright 2168
Castle Cove 2069
Castle Hill 2154
Castlecrag 2068
Castlereagh 2749
Casula 2170
Catani 3981
Catherine Field 2171
Cattai 2756
Caulfield 3162
Caulfield East 3145
Caulfield North 3161
Caulfield South 3162
Cawdor 2570
CBD 3000
Cecil Hills 2171
Cecil Park 2178
Centennial Park 2021
Central 2000
Central Macdonald 2775
Chadstone 3148
Charing Cross 2024
Chatswood 2067
Chatswood West 2067
Chatsworth 2759
Chelsea 3196
Chelsea Heights 3196
Cheltenham 3192
Cheltenham 2119
Cherrybrook 2126
Chester Hill 2162
Chifley 2036
Chinatown 2000
Chippendale 2008
Chipping Norton 2170
Chirnside Park 3116
Chiswick 2046
Chowder Bay 2088
Christmas Hills 3775
Chullora 2190
Chum Creek 3777
Church Point 2105
Circular Quay 2000
Claremont Meadows 2747
Clarendon 2756
Clareville 2107
Clarinda 3169
Clarkfield 3430
Claryton South 3169
Claymore 2559
Clayton 3168
Clematis 3782
Clemton Park 2206
Clifton Gardens 2088
Clifton Hill 3086
Clontarf 2093
Clovelly 2031
Clovelly West 2031
Clyde 2142
Clyde 3978
Clyde North 3978
Coasters Retreat 2108
Cobbitty 2570
Coburg 3058
Coburg North 3058
Cockatoo 3781
Cockatoo Island 2039
Cogra Bay 2083
Coldstream 3770
Colebee 2761
Collaroy 2097
Collaroy Beach 2097
Collaroy Plateau 2097
Collingwood 3066
Colyton 2760
Comleroy Road 2758
Como 2226
Como West 2226
Concord 2137
Concord East 2137
Concord North 2138
Concord South 2137
Concord West 2138
Condell Park 2200
Connells Point 2221
Coode Island 3003
Coogee 2034
Coogee North 2034
Coolaroo 3048
Coonans Hill 3044
Cora Lynn 3814
Cornwallis 2756
Cottage Point 2084
Cottles Bridge 3099
Couridjah 2571
Cowan 2081
Craigieburn 3064
Cranbourne 3977
Cranbourne East 3977
Cranbourne North 3977
Cranbourne South 3977
Cranbourne West 3977
Cranebrook 2749
Cremorne 2090
Cremorne 3121
Cremorne Junction 2090
Cremorne Point 2090
Crib Point 3919
Cromer 2099
Cromer Heights 2099
Cronulla 2230
Crows Nest 2065
Croydon 2132
Croydon 3136
Croydon Hills 3136
Croydon North 3136
Croydon Park 2133
Croydon South 3136
Curl Curl 2096
Currans Hill 2567
Currawong Beach 2108
Daceyville 2032
Dallas 3047
Dalmore 3981
Dandenong 3175
Dandenong North 3175
Dandenong South 3175
Dangar Island 2083
Darling 3145
Darling Harbour 2000
Darling Point 2027
Darlinghurst 2010
Darlington 2008
Davidson 2085
Dawes Point 2000
Dean Park 2761
Dee Why 2099
Dee Why Beach 2099
Deepdene 3103
Deer Park 3023
Delahey 3037
Dendy 3186
Denham Court 2565
Denistone 2114
Denistone East 2112
Denistone West 2114
Derrimut 3030
Devon Meadows 3977
Dewhurst 3808
Dharruk 2770
Diamond Bay 2030
Diamond Creek 3089
Diggers Rest 3427
Digital Harbour 3008
Dingley Village 3172
Dixons Creek 3775
Dobroyd Head 2093
Dobroyd Point 2045
Docklands 3008
Dolans Bay 2229
Dolls Point 2219
Don Valley 3139
Doncaster 3108
Doncaster East 3109
Donvale 3111
Doonside 2767
Doreen 3754
Double Bay 2028
Douglas Park 2569
Dover Heights 2030
Doveton 3177
Dromana 3936
Drummoyne 2047
Duffys Forest 2084
Dulwich Hill 2203
Dundas 2117
Dundas Valley 2117
Dunheved 2760
Dural 2158
Eagle Vale 2558
Eaglemont 3084
Earlwood 2206
East Hills 2213
East Killara 2071
East Kurajong 2758
East Lindfield 2070
East Melbourne 3002
East Roseville 2069
East Ryde 2113
East Sydney 2010
Eastern Creek 2766
Eastgardens 2036
Eastlakes 2018
Eastwood 2122
Ebenezer 2756
Eden Park 3757
Edensor Park 2176
Edgecliff 2027
Edithvale 3196
Edmondson Park 2171
Elanora Heights 2101
Elderslie 2570
Elizabeth Bay 2011
Ellis Lane 2570
Elsternwick 3185
Eltham 3095
Eltham North 3095
Elvina Bay 2105
Elwood 3184
Emerald 3782
Emerton 2770
Emu Heights 2750
Emu Plains 2750
Endeavour Hills 3802
Enfield 2136
Enfield South 2133
Engadine 2233
Engalorie Park 2560
Enmore 2042
Epping 2121
Epping 3076
Epping North 3076
Epping West 2121
Ermington 2115
Erskine Park 2759
Erskineville 2043
Erskineville South 2043
Eschol Park 2558
Eskdale 2567
Essendon 3040
Essendon North 3041
Essendon West 3040
Eumemmerring 3177
Eveleigh 2015
Fairfield 2165
Fairfield 3078
Fairfield East 2165
Fairfield Heights 2165
Fairfield West 2165
Fairlight 2094
Faulconbridge 2776
Fawkner 3060
Ferntree Gully 3156
Ferny Creek 3786
Fiddletown 2159
Fishermans Bend 3207
Fitzroy 3065
Fitzroy North 3068
Five Dock 2046
Five Ways 3977
Flemington 2140
Flemington 3031
Flinders 3929
Footscray 3011
Forest Glen 2157
Forest Hill 3131
Forest Lodge 2037
Forestville 2087
Fox Valley 2076
Frankston 3199
Frankston North 3200
Frankston South 3199
Freemans Reach 2756
Frenchs Forest 2086
Frenchs Forest East 2086
Fullers Bridge 2067
Galston 2159
Garden City 3207
Garden Island 2000
Gardenvale 3185
Garfield 3814
Gembrook 3783
Georges Hall 2198
Georges Heights 2088
Gilead 2560
Girraween 2145
Gladesville 2111
Gladstone Park 3043
Glebe 2037
Glebe Island 2039
Glebe Point 2037
Glen Alpine 2560
Glen Huntly 3163
Glen Iris 3146
Glen Waverley 3150
Glenbrook 2773
Glendenning 2761
Glenferrie 3122
Glenfield 2167
Glenhaven 2156
Glenmore 2570
Glenmore Park 2745
Glenorie 2157
Glenroy 3046
Glenwood 2768
Glossodia 2756
Goat Island 2000
Golden Grove 2008
Goonawarra 3429
Gordon 2072
Gore Hill 2064
Gowanbrae 3043
Graham Hill 2567
Granville 2142
Grasmere 2570
Grays Point 2232
Great Mackerel Beach 2108
Green Valley 2168
Greenacre 2190
Greendale 2745
Greenfield Park 2176
Greensborough 3088
Greenvale 3059
Greenwich 2065
Greenwich Point 2065
Greystanes 2145
Greythorn 3104
Grose Vale 2753
Grose Wold 2753
Gruyere 3770
Guildford 2161
Guildford North 2160
Guildford West 2161
Gunderman 2775
Gunnamatta Bay 2229
Guys Hill 3807
Gymea 2227
Gymea Bay 2227
Haberfield 2045
Hadfield 3046
Hallam 3803
Hammondville 2170
Hampton 3188
Hampton East 3188
Hampton Park 3976
Harbord 2096
Harbord West 2096
Harkaway 3806
Harrington Park 2567
Harris Park 2150
Hartwell 3124
Hassall Grove 2761
Hastings 3915
Hawkesbury Heights 2777
Hawthorn 3122
Hawthorn East 3123
Haymarket 2000
Hazelbrook 2779
Healesville 3777
Heathcote 2233
Heatherdale 3132
Heatherton 3202
Heathmont 3135
Hebersham 2770
Heckenberg 2168
Heidelberg 3084
Heidelberg Heights 3081
Heidelberg West 3081
Henley 2111
Hewitt 2759
Highett 3190
Hillsdale 2036
Hillside 2157
Hillside 3037
Hinchinbrook 2168
HMAS Cerberus 3920
HMAS Penguin 2088
Hobartville 2753
Hoddles Creek 3139
Holroyd 2142
Holsworthy 2173
Holsworthy Barracks 2173
Homebush 2140
Homebush Bay 2140
Homebush West 2140
Hoppers Crossing 3029
Horningsea Park 2171
Hornsby 2077
Hornsby Heights 2077
Horsley Park 2175
Houston 3128
Hoxton Park 2171
Hughesdale 3166
Hunters Hill 2110
Huntingdale 3166
Huntingwood 2148
Huntleys Cove 2111
Huntleys Point 2111
Hurlstone Park 2193
Hurstbridge 3099
Hurstville 2220
Hurstville Grove 2220
Illawong 2234
Ingleburn 2565
Ingleburn Military Camp 2174
Ingleside 2101
Iona 3815
Ivanhoe 3079
Ivanhoe East 3079
Jacana 3047
Jackson Hill 3429
Jamisontown 2750
Jannali 2226
Jannali West 2226
Jolimont 3002
Junction Village 3977
Kealba 3021
Kalkallo 3064
Kallista 3791
Kalorama 3766
Kananook 3198
Kangaroo Ground 3097
Kangaroo Point 2224
Kareela 2232
Karingal 3199
Kearns 2558
Keilor 3036
Keilor Downs 3038
Keilor East 3033
Keilor North 3036
Keilor Park 3042
Kellyville 2155
Kellyville Ridge 2155
Kemps Creek 2178
Kenny Hill 2567
Kensington 2033
Kensington 3031
Kenthurst 2156
Kentlyn 2560
Kerrimuir 3129
Kew 3101
Kew East 3102
Keysborough 3173
Killara 2071
Killarney Heights 2087
Kilsyth 3137
Kilsyth South 3137
Kinglake 3763
Kings Cross 2011
Kings Langley 2147
Kings Park 2148
Kings Park 3021
Kingsbury 3083
Kingsgrove 2208
Kingsville 3012
Kingsway 2208
Kingswood 2747
Kingswood Park 2750
Kirkham 2570
Kirrawee 2232
Kirribilli 2061
Kissing Point 2112
Knoxfield 3180
Kogarah 2217
Kogarah Bay 2217
Konagaderra Springs 3064
Koo Wee Rup 3981
Kooyong 3144
Kurmond 2757
Kurnell 2231
Kurraba Point 2089
Kurrajong 2758
Kurrajong Heights 2758
Kurrajong Hills 2758
Kurunjang 3337
Kyeemagh 2216
Kyle Bay 2221
La Perouse 2036
Laburnum 3130
Lake Parramatta 2151
Lakemba 2195
Lakesland 2572
Lalor 3075
Lalor Park 2147
Lane Cove 2066
Lane Cove North 2066
Lane Cove West 2066
Lang Lang 3984
Langwarrin 3910
Lansdowne 2163
Lansvale 2166
Lapstone 2773
Launching Place 3139
Laurimar 3754
Lavender Bay 2060
Laverton 3028
Laverton North 3026
Lawson 2783
Leichhardt 2040
Leightonfield 2163
Lemongrove 2750
Leonay 2750
Leppington 2179
Lethbridge Park 2770
Leumeah 2560
Lewisham 2049
Liberty Grove 2138
Lidcombe 2141
Lilli Pilli 2229
Lilydale 3140
Lilyfield 2040
Lindfield 2070
Linley Point 2066
Linns Hill 2570
Little Bay 2036
Liverpool 2170
Liverpool North 2170
Liverpool South 2170
Liverpool West 2170
Loftus 2232
Lovett Bay 2105
Lower Plenty 3093
Lucas Heights 2234
Lugarno 2210
Lurnea 2170
Lynbrook 3975
Lyndhurst 3975
Lysterfield 3156
Lysterfield South 3156
Macclesfield 3782
Macdonaldtown 2042
Macleod 3085
Macleod West 3085
Macquarie Fields 2564
Macquarie Links 2564
Macquarie Park 2113
Macquarie University 2109
Maianbar 2230
Maidstone 3012
Main Ridge 3928
Malabar 2036
Malvern 3144
Malvern East 3145
Mambourin 3024
Manly 2095
Manly East 2095
Manly Vale 2093
Maraylya 2765
Marayong 2148
Maribyrnong 3032
Maroota 2756
Maroubra 2035
Maroubra Junction 2035
Maroubra South 2035
Marrickville 2204
Marrickville South 2204
Marrickville West 2204
Marsden Park 2765
Marsfield 2122
Maryknoll 3812
Mascot 2020
Matraville 2036
Mays Hill 2145
McCallums Hill 2195
McGraths Hill 2756
McKinnon 3204
McMahons Point 2060
Meadow Heights 3048
Meadowbank 2114
Melbourne 3000
Melbourne 3004
Melbourne Airport 3045
Melrose Park 2114
Melton 3337
Melton South 3338
Melton West 3337
Melville 2759
Menai 2234
Menangle 2568
Menangle Park 2563
Mentone 3194
Menzies Creek 3159
Merlynston 3058
Mernda 3754
Merricks 3916
Merricks Beach 3926
Merricks North 3926
Merrylands 2160
Merrylands West 2160
Mickleham 3064
Middle Cove 2068
Middle Dural 2158
Middle Head 2088
Middle Park 3206
Midhurst 3099
Mill Park 3082
Miller 2168
Millers Point 2000
Millgrove 3799
Milperra 2214
Milsons Point 2061
Minchin Hills 2770
Minchinbury 2770
Minto 2566
Minto Heights 2566
Miranda 2228
Mitcham 3132
Model Farms 2153
Modella 3816
Mona Vale 2103
Monash University 3800
Monbulk 3793
Monomeith 3984
Mont Albert 3127
Monterey 2217
Montmorency 3094
Montrose 3765
Moone Ponds 3039
Moonee Vale 3055
Mooney Mooney 2083
Moorabbin 3189
Moorabbin Airport 3194
Moore Park 2021
Moorebank 2170
Moorooduc 3933
Mooroolbark 3138
Mordialloc 3195
Morning Bay 2105
Mornington 3931
Mortdale 2223
Mortlake 2137
Mosman 2088
Mount Annan 2567
Mount Burnett 3781
Mount Colah 2079
Mount Cooper 3083
Mount Dandenong 3767
Mount Druitt 2770
Mount Eliza 3930
Mount Evelyn 3796
Mount Hunter 2570
Mount Kuring-Gai 2080
Mount Lewis 2200
Mount Martha 3934
Mount Pleasant 2749
Mount Pritchard 2170
Mount Riverview 2774
Mount Tomah 2758
Mount Vernon 2178
Mount Victoria 2786
Mount Waverley 3149
Mount Wilga 2077
Mount Wilson 2786
Mount York 2786
Mountain Lagoon 2758
Mowbray Park 2571
Mulgoa 2745
Mulgrave 2756
Mulgrave 3170
Murrumbeena 3163
Nangana 3781
Nar Nar Goon 3812
Narellan 2567
Narellan Vale 2567
Naremburn 2065
Narrabeen 2101
Narraweena 2099
Narre Warren 3805
Narre Warren East 3804
Narre Warren North 3804
Narre Warren South 3805
Narwee 2209
Nelson 2765
Neutral Bay 2089
Neutral Bay Junction 2089
Newington 2127
Newlands 3058
Newmarket 3031
Newport 2106
Newport 3015
Newport Beach 2106
NewQuay 3008
Newtown 2042
Niddrie 3042
Nielsen Park 2030
Noble Park 3174
Noble Park North 3174
Normanhurst 2076
North Balgowlah 2093
North Bondi 2026
North Curl Curl 2099
North Epping 2121
North Head 2095
North Manly 2100
North Melbourne 3051
North Ryde 2113
North Steyne 2095
North Strathfield 2137
North Sydney 2060
North Turramurra 2074
North Warrandyte 3113
Northbridge 2063
Northcote 3070
Northwood 2066
Notting Hill 3168
Nunawading 3131
Nutfield 3099
Oak Park 3046
Oakdale 2570
Oakhurst 2761
Oaklands Junction 3063
Oaklands Park 3063
Oakleigh 3166
Oakleigh East 3166
Oakleigh South 3167
Oakville 2765
Oatlands 2117
Oatley 2223
Officer 3809
Old Guildford 2161
Old Toongabbie 2146
Olinda 3788
Oran Park 2570
Orange Grove 2040
Orangeville 2570
Orchard Hills 2748
Ormond 3204
Osborne Park 2066
Oxford Falls 2100
Oxley Park 2760
Oyster Bay 2225
Paddington 2021
Padstow 2211
Padstow Heights 2211
Pagewood 2035
Pakenham 3810
Palm Beach 2108
Panania 2213
Panton Hill 3759
Park Orchards 3114
Parkdale 3195
Parklea 2768
Parkville 3052
Parramatta 2150
Parramatta East 2150
Pascoe Vale 3044
Pascoe Vale South 3044
Patterson 3204
Patterson Lakes 3197
Peakhurst 2210
Peakhurst Heights 2210
Peakhurst South 2210
Pearcedale 3912
Pendle Hill 2145
Pennant Hills 2120
Penrith 2750
Penshurst 2222
Petersham 2049
Phillip Bay 2036
Picnic Point 2213
Picton 2571
Pitt Town 2756
Pitt Town Bottoms 2756
Pleasure Point 2172
Plenty 3090
Plumpton 2761
Point Cook 3030
Point Leo 3916
Point Piper 2027
Port Botany 2036
Port Melbourne 3207
Portsea 3944
Potts Point 2011
Prahran 3181
Preston 3072
Prestons 2170
Princes Hill 3054
Prospect 2148
Punchbowl 2196
Putney 2112
Pymble 2073
Pyrmont 2009
Quakers Hill 2763
Queens Park 2022
Queenscliff 2096
Raby 2566
Ramsgate 2217
Ramsgate Beach 2217
Randwick 2031
Ravenhall 3023
Red Hill 3937
Red Hill South 3937
Redfern 2016
Regent 3073
Regents Park 2143
Regentville 2745
Research 3095
Reservoir 3073
Revesby 2212
Revesby Heights 2212
Revesby North 2212
Rhodes 2138
Richmond 2753
Richmond 3121
Richmond Lowlands 2753
Ringwood 3134
Ringwood East 3135
Ringwood North 3134
Ripponlea 3185
Riverstone 2765
Riverview 2066
Riverwood 2210
Rob Roy 3760
Rockbank 3335
Rockdale 2216
Rodd Point 2046
Rogans Hill 2154
Rookwood 2141
Rooty Hill 2766
Rosanna 3084
Rose Bay 2029
Rose Bay North 2029
Rosebery 2018
Rosebud 3939
Rosebud West 3940
Rosehill 2142
Roselands 2196
Roselea 2118
Rosemeadow 2560
Roseville 2069
Roseville Chase 2069
Rossmore 2557
Round Corner 2158
Rouse Hill 2155
Rowville 3178
Roxburgh Park 3064
Royal National Park 2232
Rozelle 2039
Ruse 2560
Rushcutters Bay 2011
Russell Lea 2046
Rydalmere 2116
Ryde 2112
Rye 3941
Sackville 2756
Sackville North 2756
Sadleir 2168
Safety Beach 3936
Sager Place 2113
Sandringham 2219
Sandringham 3191
Sandy Point 2172
Sans Souci 2219
Sassafras 3787
Scheyville 2756
Schofields 2762
Scoresby 3179
Scotland Island 2105
Seabrook 3028
Seaford 3198
Seaforth 2092
Seaholme 3018
Seddon 3011
Sefton 2162
Selby 3159
Seven Hills 2147
Seven Hills West 2147
Seville 3139
Seville East 3139
Shalvey 2770
Sherbrooke 3789
Sherwood Grange 2160
Shoreham 3916
Silvan 3795
Silverdale 2752
Silverwater 2128
Skye 3977
Smeaton Grange 2567
Smithfield 2164
Smithfield West 2164
Smiths Gully 3760
Somers 3927
Somerton 3062
Somerville 3912
Sorlie 2086
Sorrento 3943
South Kingsville 3015
South Granville 2142
South Head 2030
South Hurstville 2221
South Maroota 2756
South Melbourne 3205
South Morang 3752
South Penrith 2750
South Steyne 2095
South Turramurra 2074
South Wentworthville 2145
South Windsor 2756
South Yarra 3141
Southbank 3006
Spectacle Island 2047
Spit Junction 2088
Spotswood 3015
Spring Farm 2570
Springvale 3171
Springvale South 3172
Springwood 2777
St Albans 2775
St Albans 3021
St Andrews 2566
St Andrews 3761
St Clair 2759
St Helena 3088
St Kilda 3182
St Kilda East 3183
St Kilda West 3182
St Leonards 2065
St Marys 2760
St Peters 2044
Stanhope Gardens 2768
Stanmore 2048
Steels Creek 3775
Strathfield 2135
Strathfield South 2136
Strathmore 3041
Strathmore Heights 3041
Strawberry Hills 2010
Summer Hill 2130
Sun Valley 2777
Sunbury 3429
Sunshine 3020
Sunshine North 3020
Sunshine West 3020
Surrey Hills 3127
Surry Hills 2010
Sutherland 2232
Sydenham 2044
Sydenham 3037
Sydney 2000
Sydney Olympic Park 2127
Sydney Showground 2021
Sylvania 2224
Sylvania Heights 2224
Sylvania Waters 2224
Tahmoor 2573
Tally Ho 3151
Tamarama 2026
Tarban 2111
Taren Point 2229
Tarneit 3029
Tarrawarra 3775
Taylors Hill 3037
Taylors Lakes 3038
Tecoma 3160
Tempe 2044
Templestowe 3106
Templestowe Lower 3107
Tenby Point 3984
Tennyson Point 2111
Terrey Hills 2084
The Basin 2108
The Basin 3154
The Oaks 2570
The Patch 3792
The Rocks 2000
The Spit 2088
Theresa Park 2570
Thirlmere 2572
Thomastown 3074
Thornbury 3071
Thornleigh 2120
Tom Uglys Point 2221
Tonimbuk 3815
Toomuc Valley 3810
Toongabbie 2146
Toongabbie East 2146
Tooradin 3980
Toorak 3142
Tootgarook 3941
Tottenham 3012
Travancore 3032
Tregear 2770
Tremont 3785
Truganina 3029
Tudera Creek 2171
Tullamarine 3043
Tumbledown Dick 2101
Turramurra 2074
Turrella 2205
Tyabb 3913
Tynong 3813
Ultimo 2007
Undercliffe 2206
University Of N S W 2052
University Of Sydney 2006
Upper Ferntree Gully 3156
Upwey 3158
Valley Heights 2777
Varroville 2566
Vaucluse 2030
Vermont 3133
Vermont South 3133
Victoria Harbour 3008
Viewbank 3084
Villawood 2163
Vineyard 2765
Voyager Point 2172
Wahroonga 2076
Waitara 2077
Wakeley 2176
Wallacia 2745
Wallgrove 2175
Wandin East 3139
Wandin North 3139
Wantirna 3152
Wantirna South 3152
Warburton 3799
Warburton East 3799
Wareemba 2046
Warneet 3980
Warragamba 2752
Warrandyte 3113
Warrandyte South 3134
Warranwood 3134
Warrawee 2074
Warriewood 2102
Warriewood Beach 2102
Warrimoo 2774
Warringah 2100
Warumbul 2233
Warwick Farm 2170
Waterfall 2233
Waterfront City 3008
Waterloo 2017
Waterways 3195
Watsonia 3087
Watsonia North 3087
Watsons Bay 2030
Watsons Creek 3097
Wattle Glen 3096
Wattle Park 3125
Waverley 2024
Waverton 2060
Werombi 2570
Werribee 3030
Werribee South 3030
Werrington 2747
Werrington County 2747
Werrington Downs 2747
Wesburn 3799
West Footscray 3012
West Hoxton 2171
West Lindfield 2070
West Melbourne 3003
West Pennant Hills 2125
West Pymble 2073
West Ryde 2114
Westbreen 3044
Westgarth 3070
Westmeadows 3049
Wetherill Park 2164
Whalan 2770
Whale Beach 2107
Wheeler Heights 2097
Wheelers Hill 3150
Wheeny Creek 2758
White Bay 2039
Whittlesea 3757
Wilberforce 2756
Wildwood 3429
Wiley Park 2195
Williams Landing 3027
Williamstown 3016
Williamstown North 3016
Willmot 2770
Willoughby 2068
Windsor 2756
Windsor 3181
Windsor Downs 2756
Wingala 2099
Winji Jimni 2103
Winmalee 2777
Winston Hills 2153
Wollert 3750
Wolli Creek 2205
Wollstonecraft 2065
Wondabyne 2256
Wonga Park 3115
Woodbine 2560
Woodcroft 2767
Woodford 2778
Woodstock 3751
Woollahra 2025
Woollahra Point 2028
Woolloomooloo 2011
Woolooware 2230
Woolwich 2110
World Trade Centre 3005
Woronora 2232
Woronora Heights 2233
Worri Yallock 3139
Wyndham Vale 3024
Wynyard 2000
Yagoona 2199
Yallambie 3085
Yan Yean 3775
Yanderra 2574
Yarra Bend 3078
Yarra Glen 3775
Yarra Junction 3797
Yarras Edge 3008
Yarrambat 3091
Yarramundi 2753
Yarraville 3013
Yarrawarrah 2233
Yellingbo 3139
Yennora 2161
Yering 3770
Yuroke 3063
Zetland 2017